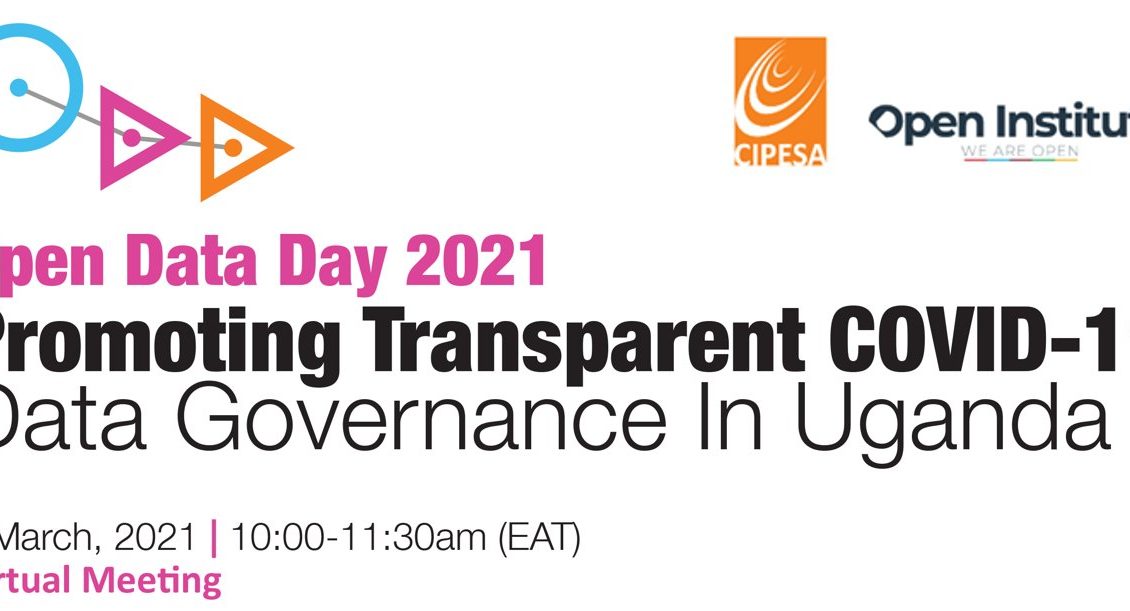 The Open Data Day, run by the Open Knowledge Foundation, is an annual celebration of open data all over the world which provides an opportunity to show the benefits of open data and encourage the adoption of open data policies in government, business and civil society. This year, the Open Institute will convene an event to discuss how decisions regarding the access and use of data in Uganda are made.
This events seeks to:
Promote rich dialogue while focusing on country perspectives on issues regarding data transparency, particularly around COVID-19 data governance.

Provide examples from African countries that can be used to develop a repository that provides evidence for advocacy efforts for engaging with governments, acts as an online resource for researchers and build awareness about data transparency.